Yes! We have been creating beautiful roads for many years. Laying Tarmacadam is a very simple process on the face of it. Lots of contractors do it. But very few do it well. If tarmac isn't laid correctly then it will break up and disintegrate, typically during the winter months when there is a lot of frost and rainfall. We offer a 10 year guarantee on all of our work because we do it right first time.
Our roads are built to withstand heavy duty usage from traffic and footfall in all weathers. We also repair roads and can do everything from fixing a pot-hole to completely re-surfacing a road.
We specialise in surface dressing, asphalt and Tarmacadam in and around the Fife area. We have the teams and plant to tackle any size of job – from a large road project to a small patio. Tarmac and asphalt are probably the very best surfacing materials for roads, drives and car parks due to their ease of installations and their cost. As a road construction and groundwork specialist, we are able to advise you on the best surface for your needs. We can also install decorative edging stones and other adornments which give any job that extra finesse.
We have the teams and plant to tackle any size of job…
We work on all surfaces for all use cases. We are your one-stop-shop for work on access roads, car parks, business forecourts, public highways, private roads, driveways, playgrounds, yards, retail parks and even sports courts! Don't put up with pot holes and damage to your driveway, road or car park. Get in touch with us and we can either repair it or surface dress it. Our experts can make an old damaged road like new, this isn't just for aesthetic appeal but can help with the safety of the road surface too. Pot holes and other damage to the road can cause damage to vehicles and can make for a dangerous surface to walk on, especially at night or in poor weather conditions. Also, surface dressing can give a road more traction and can help prevent vehicles skidding.
Council approved – fully insured – work guaranteed
We also install drop kerbs in front of your home or business premises. These can vastly improve access to your property but also prevents people from parking in front of your home or business as it provides a clear indication that access is needed. Our expert team can offer different edging and kerb options and will take care of all the technicalities required to ensure an installation that you are delighted with.
We are experts in all types of road work and can build, repair, or re-surface private roads, farm roads, car parks and driveways. We have a large capable team that can handle anything and our work is guaranteed. We are professional, competitive and extremely reliable so, for all your road work in Fife or the surrounding areas, please get in touch.
A surface to stand the test of time!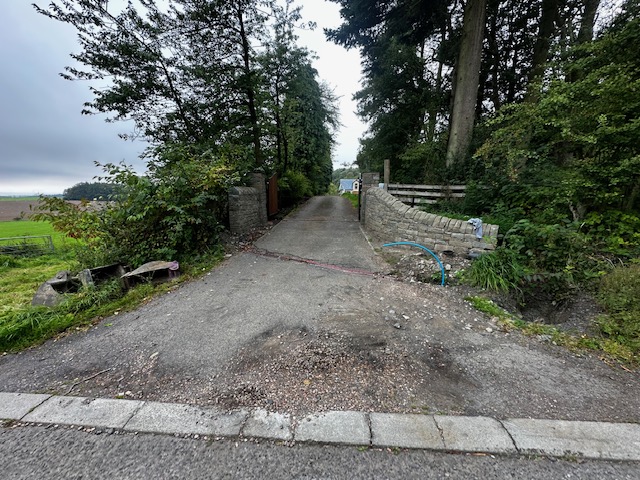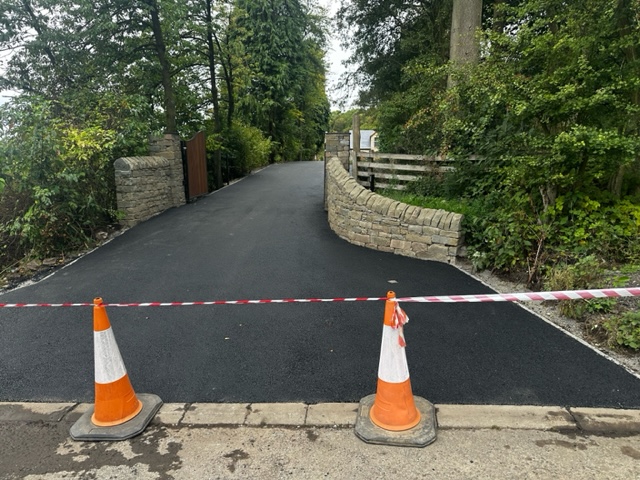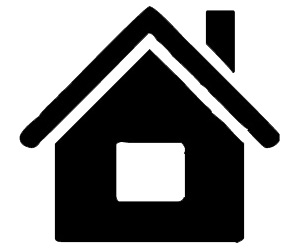 We complete all types of property maintenance. Our experienced tradespeople can tackle most jobs. Best advice is to get in touch to discuss your needs and we'll let you know what we can do to help.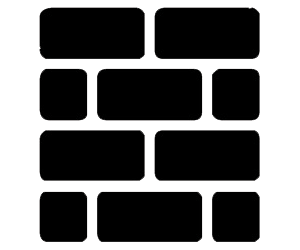 We complete jobs with every type of block and can help advise you on what will look good and what different options are available to suit the look and the budget.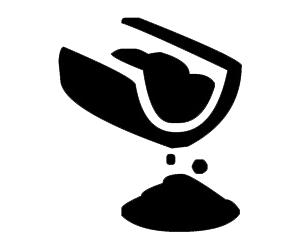 Tarmacadam is a speciality for us and we are experts in this area. Be assured that your tarmac project will be in very safe hands.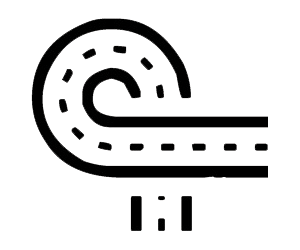 We build and repair farm roads and private roadways with a variety of materials and styles. More than happy to discuss your needs and find the right solution for you.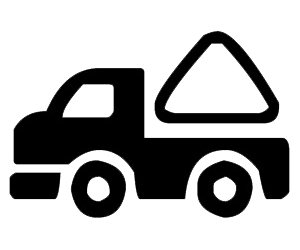 We can supply and lay all kinds of chips and pebbles in any quantity that you desire. If you are unsure what you would like we will even help you decide and provide samples for you to choose from.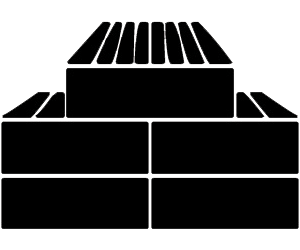 We tackle all kinds of landscaping jobs to tranform your outdoor space. From sleeper installs to brick walls, paths, patios and everything else.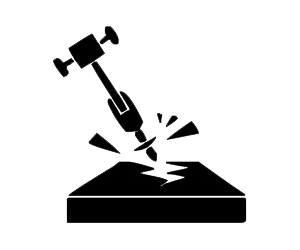 If you require foundations for an extension, outbuilding, garage or anything else then get in touch. We have many years of experience laying foundations for all kinds of purposes.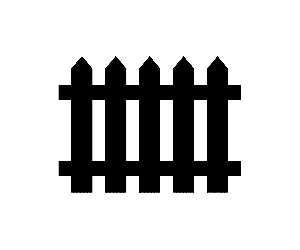 Fencing and decking are also part of our portfolio and often come as part of a complete garden makeover. We work with all types of materials and different styles and can certainly install something that you'll be absolutely delighted with.
We offer free no-obligation quotes
"Had Sean to replace weed covered chipped drive with new chips.It was an excellent and courteous service from start to finish .A very competitive quote and work completed on time and to a high standard.Would not hesitate to have Sean for further jobs and have already recommended to others.Thanks again Sean."
"Sean was professional from start to finish his work was impeccable and the standards were high the fact that he would ask my opinion every step of the way was so good and to top it off any mess was cleaned up. We have a couple of more jobs we want done in the future and will definitely be getting Sean to carry these out."
"If you're thinking about getting some landscaping or groundwork done in your garden get s. Mathew paving. Did an absolutely fantastic job and I couldn't be more pleased and satisfied with the work that was done. If I need any work done in the future I will look no further than s. Mathew paving.👍r."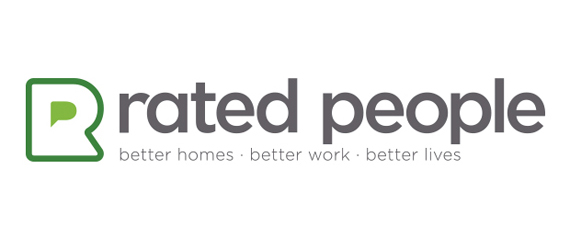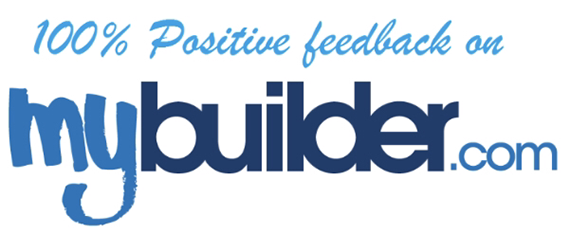 S. Matthew Paving
12 Valley View
Kirkcaldy
Fife
KY2 6AY